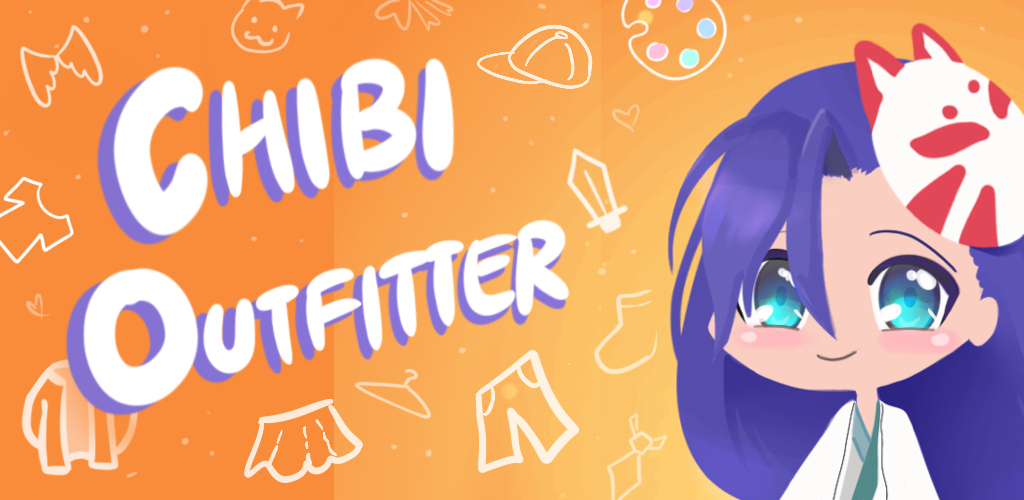 Chibi Outfitter
[v1.2] 50+ new items: Weapons, Wings, Ears, Accessories!
---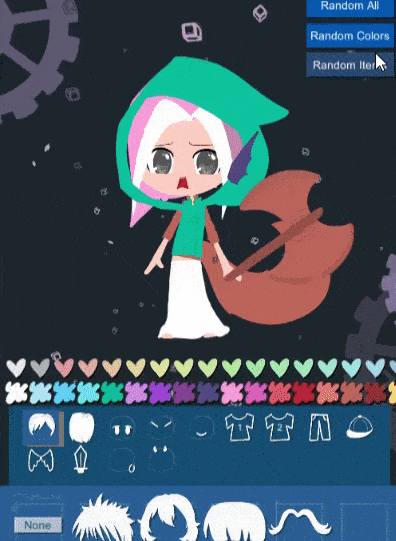 Look ma, no eyes!
Version 1.2 New Features:
50+ new items
5 new categories

Wings
Weapons
Earrings
Head Accessories
Eyes

"none" option
2 layers for shirts: Inner + Outer
Minor changes
Downsized sprites by 50% - Load faster! :D
Added subtle shading to Bangs
Blinking eye animations
Changed all items to white
Today's biggest challenge was: WHAT CATEGORY IS THIS!?
Especially for accessories, where you could totally equip more than one.
I also broke the entire project when I tried to improve code. So many string references, and enums! @_@ The randomize-all button is great for bug testing!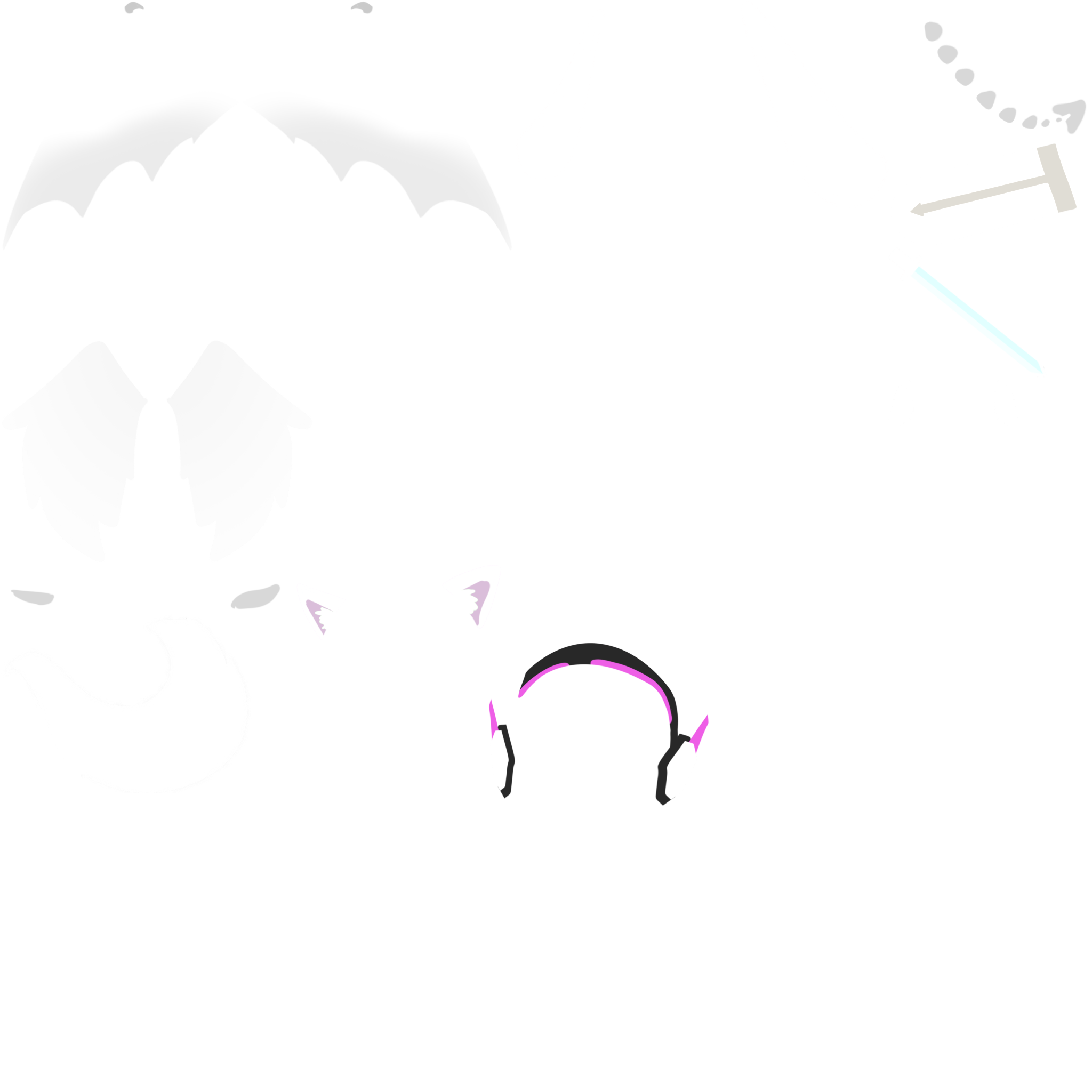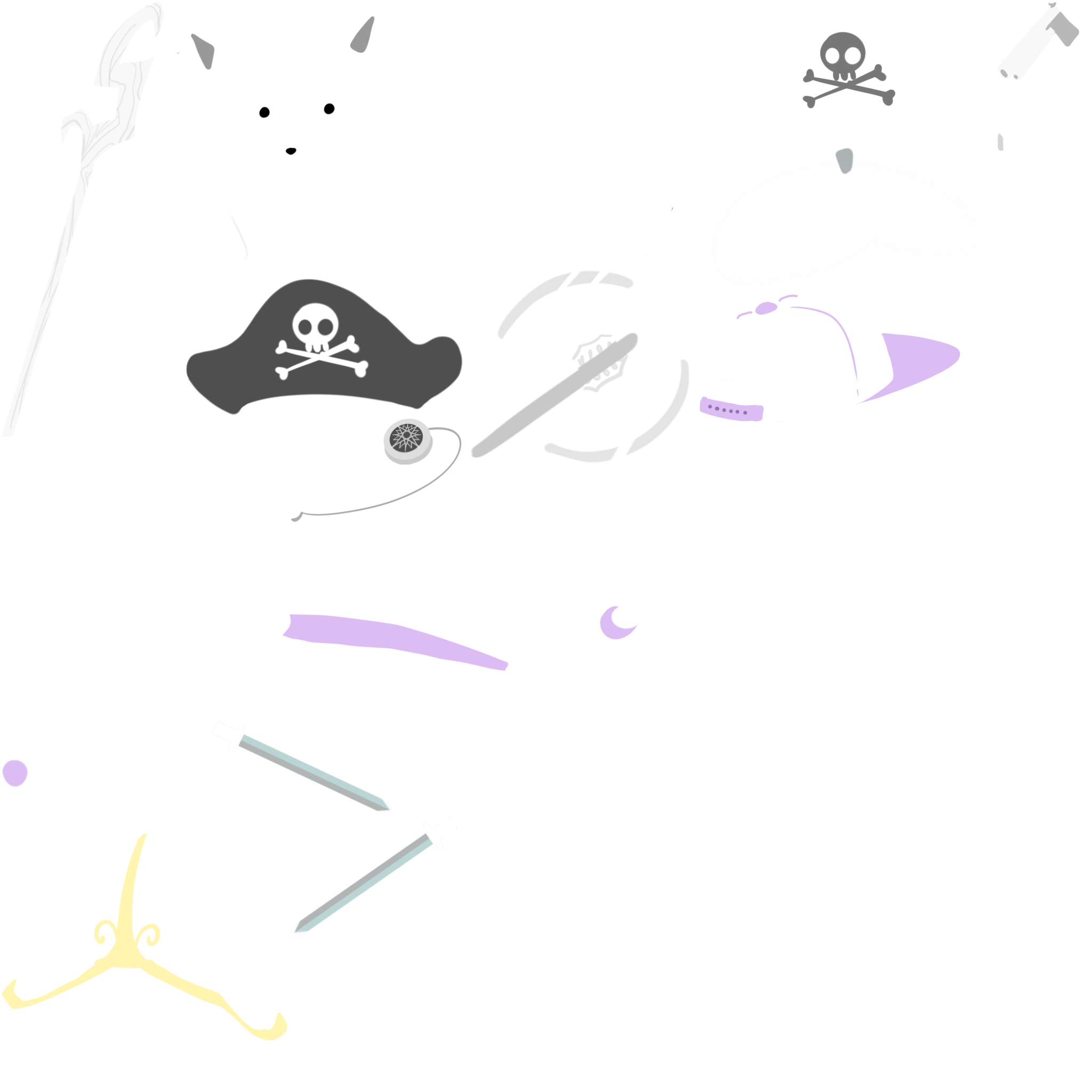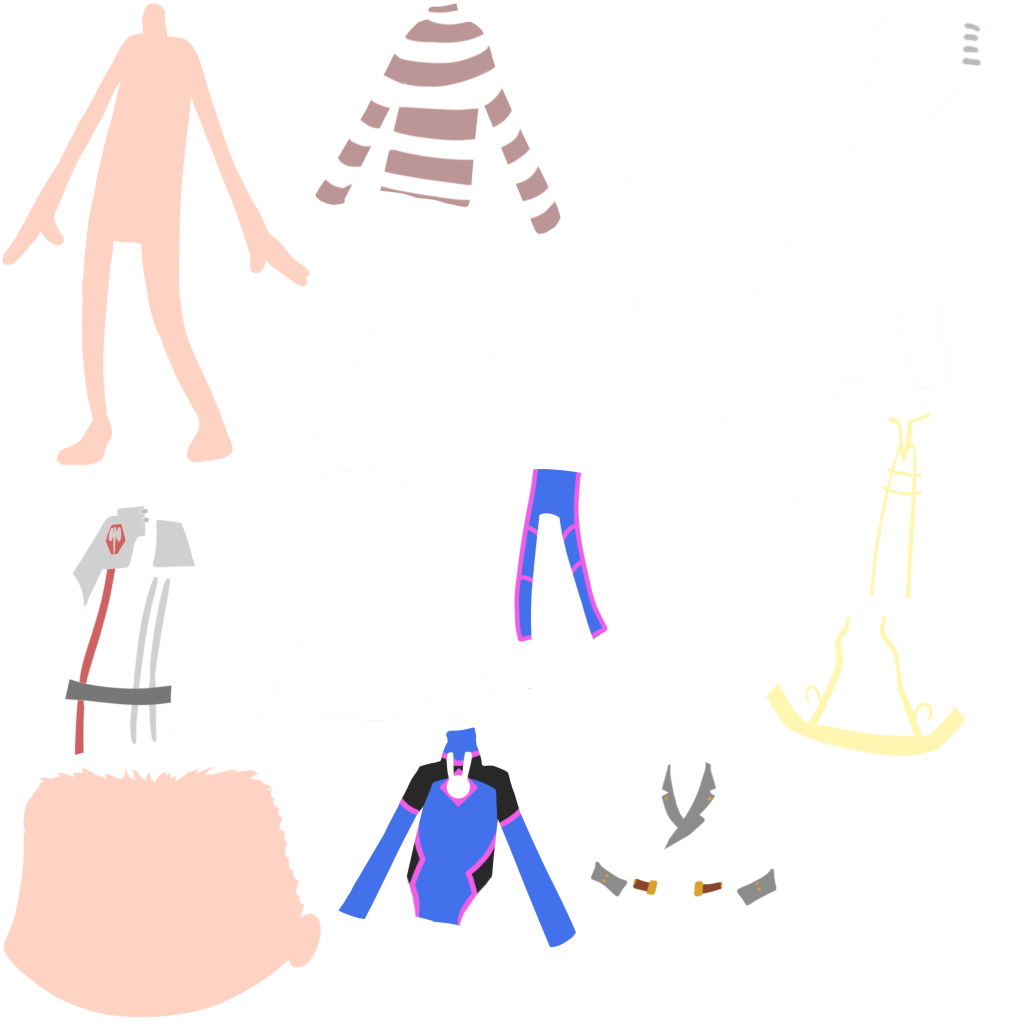 Weapons and more!